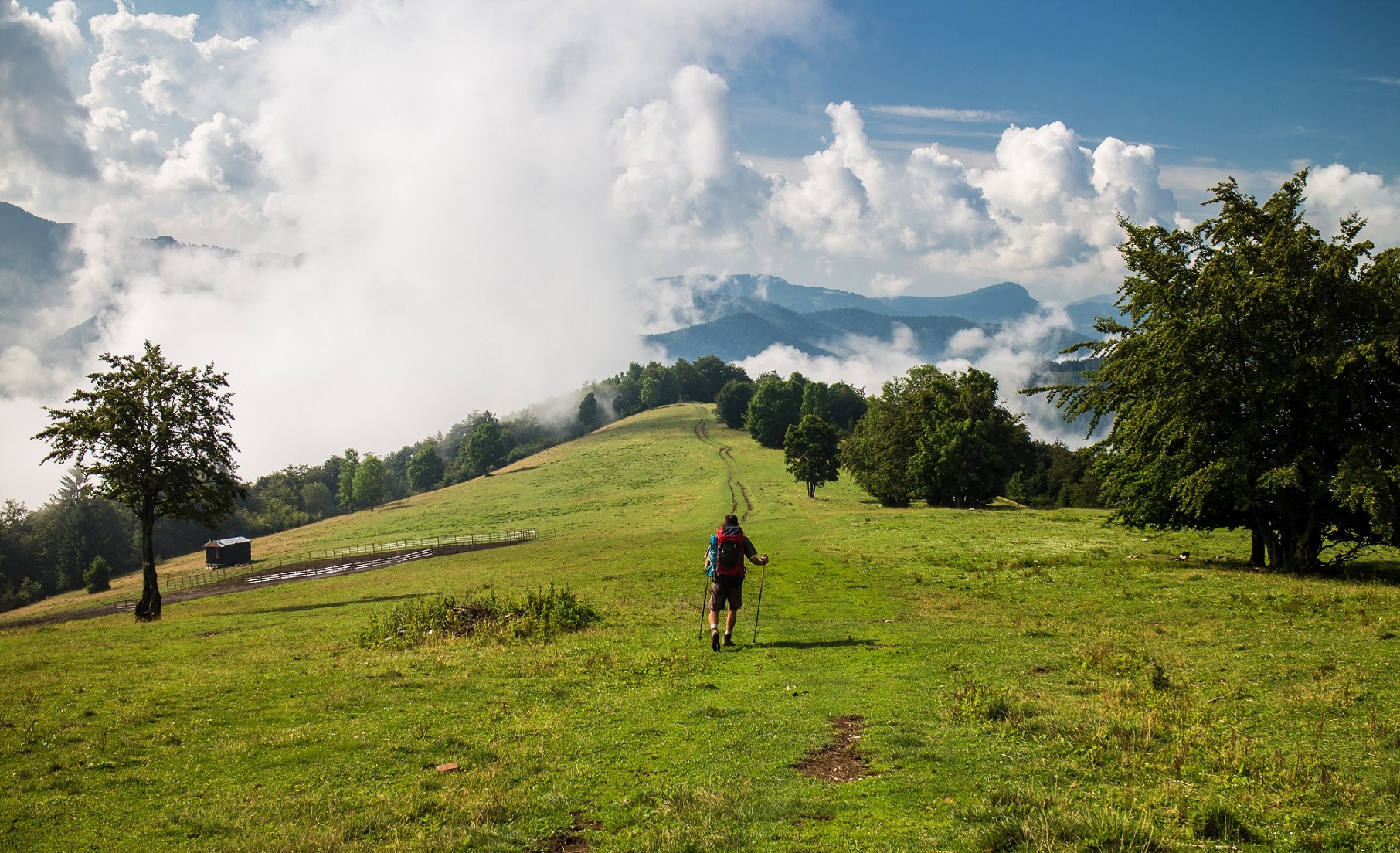 Day Hike Off the Beaten Track in Velka Fatra
1 Day Off The Beaten Track Hike in the Velka Fatra mountains. The program depends on your requests and hiking level.
The price is 65 € / person. Discount is available for 3 and more participants.
Scroll down to see more information.
Vacation Style Holiday Type
All about the Day Hike Off the Beaten Track in Velka Fatra.
The Velka Fatra mountains is a "green" mountain range with vast forests, grassy meadows and plenty of flowers. Sometimes, when hiking there, I feel like in a different century. It´s because, you will meet at least one shepherd with a herd of sheep of cows and shepherd dogs. I guarantee it.
I think the best thing about hiking in the Great Fatra National park is less infrastructure. I mean, it´s comfortable to have a chance to visit a mountain hut almost in every valley and have a tasty lunch there, like it´s possible in the High Tatras, but on the other hand, the less infrustruture means less tourists. And it´s probably because this area is not so well known to the outside world. Usually, you can meet there only locals and people from Poland or Czech Republic.
There are endless possibilities and the program really depends on your requests. We will speak about the program after contacting us.
1 Day Tours are primarily intended for visitors of the north-west Slovakia, e.g. the towns of Žilina, Trenčín and the surroundings. But nothing is impossible, so don´t hesitate to contact us, even if you are visiting the different part of Slovakia and you are interested in this trip.
The tour package inclusions and exclusions at a glance
What is included in this tour?
Items that are included in the cost of tour price.
Guiding during the day
Transport from the town Žilina, Trenčín to the Velka Fatra and back
Whats not included in this tour.
Items that are not included in the cost of tour price.
Cable car tickets or other possible entries
Lunch
Transport from other places then the towns Žilina and Trenčín
Without accommodation
This is 1 Day tour. There is not an accommodation provided.
It depends on the difficulty and type of the hike. In general, it´s recommended to have a pair of waterproof hiking boots. The hiking boots are essential. The hiking clothes as a waterproof jacket or waterproof coat are recommended, because the weather can change during the day.
You will also need a day pack for extra clothes, water or some snacks to eat.
We will meet in front of the place where you stay (hotel, hostel) or on a train station in the town Žilina or on a different place after an agreement.
Backpack
2 litres of water
something to eat (snacks, fruit, sandwich)
medicines (according to your medical conditions)