Where to go for a weekend skiing getaway?
What if you try skiing in Slovakia this winter? Slovakia is probably not so well known, but it has everything you need for a weekend skiing getaway. In Slovakia you can ski in numerous skiing resorts. Some of them are great for beginners to improve their skills and some are great for advanced and experienced skiers. The best ski resorts in Slovakia are definitely Jasna Ski Resort in the Low Tatras and Ski Resort Tatranska Lomnica in the High Tatras.
One of these could be an ideal place for your weekend break. From UK you can fly to Poprad, Košice or Bratislava. The most convenient for skiers from UK is definitely Poprad-Tatry Airport, which is situated about 20 minutes far away from Tatranska Lomnica and about an hour from Jasna. You can fly there from London Luton with Wizz Air. I guess you don´t want to pay a horrible amount of money for flight tickets. Therefore you should buy the tickets to Poprad as soon as possible. Ideally couple of months in advance.
Otherwise you can consider flying to Krakow Airport in Poland, which is situated further from Slovakia, but airfares are significantly lower. Krakow Airport is an important international airport. You can fly there from all over the Europe. It takes about 3 hrs to drive from Krakow to Slovakia. The best option is a private transfer or rented car.
If you don´t have your own ski/snowboard equipment you can rent it for approx. 20 EUR/day.  The price of one day ski pass in these resorts costs around 35 – 40 EUR. 6 day ski pass costs 199 EUR. Cost of ski instructor starts at 79 EUR per 2 hours. It´s price for private lesson. Price for groups is lower. It also depends on particular skiing school.
JASNA SKI RESORT
Jasna is situated in the Low Tatras mountains. This resort offers 49 km of ski slopes of different difficulty of which 30 km are covered with artificial snow. Furthermore it has 12 freeride zones, a freeride school and even hosts a qualifying event for the Freeride World Tour.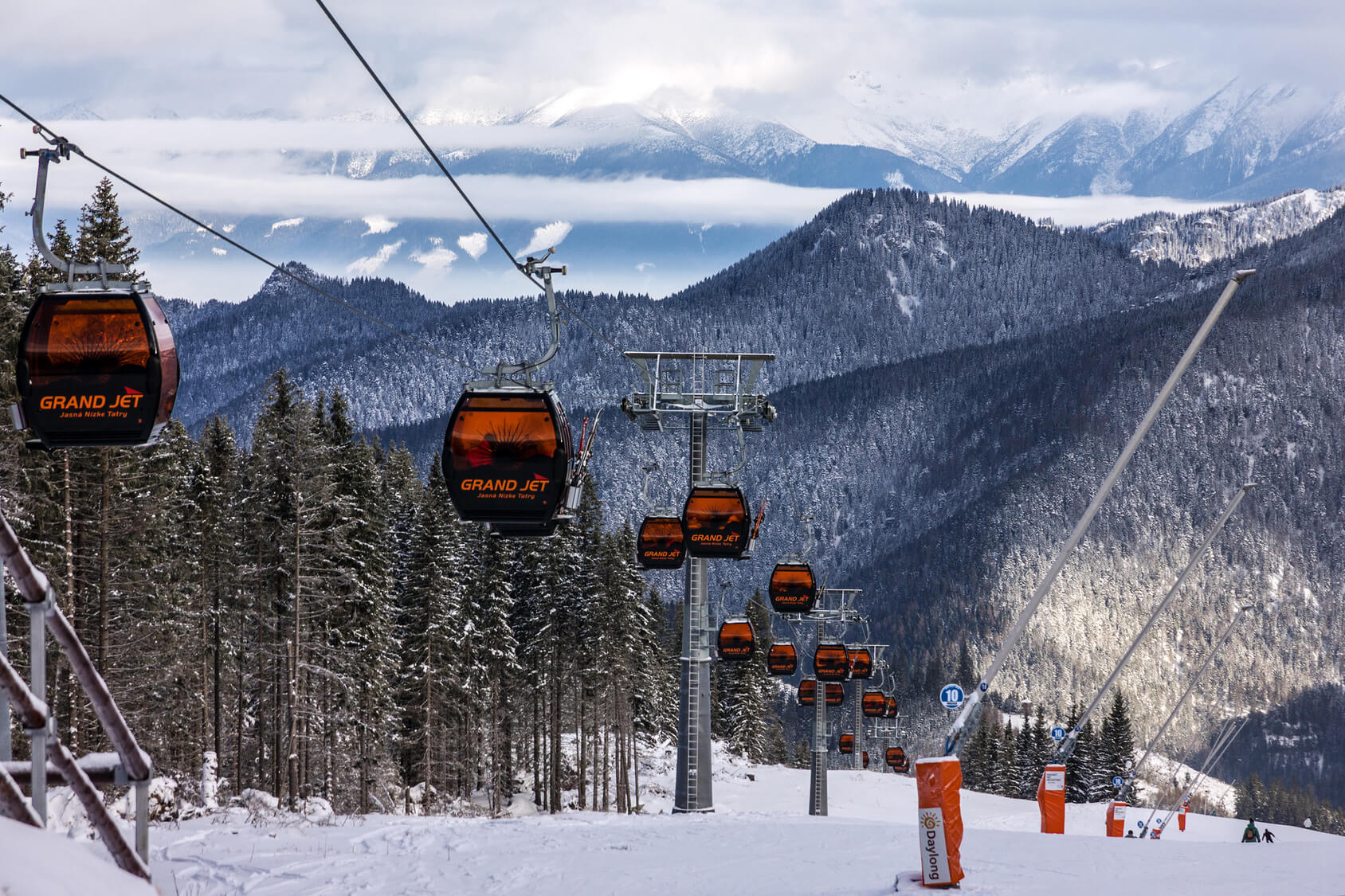 TATRANSKA LOMNICA SKI RESORT
This is the best ski resort in the High Tatras. It offers 12 km of slopes. The highest and steepest steepest ski slope is located right there. The longest ski slope is 6,5 km long and starts at 2190 m. above sea level.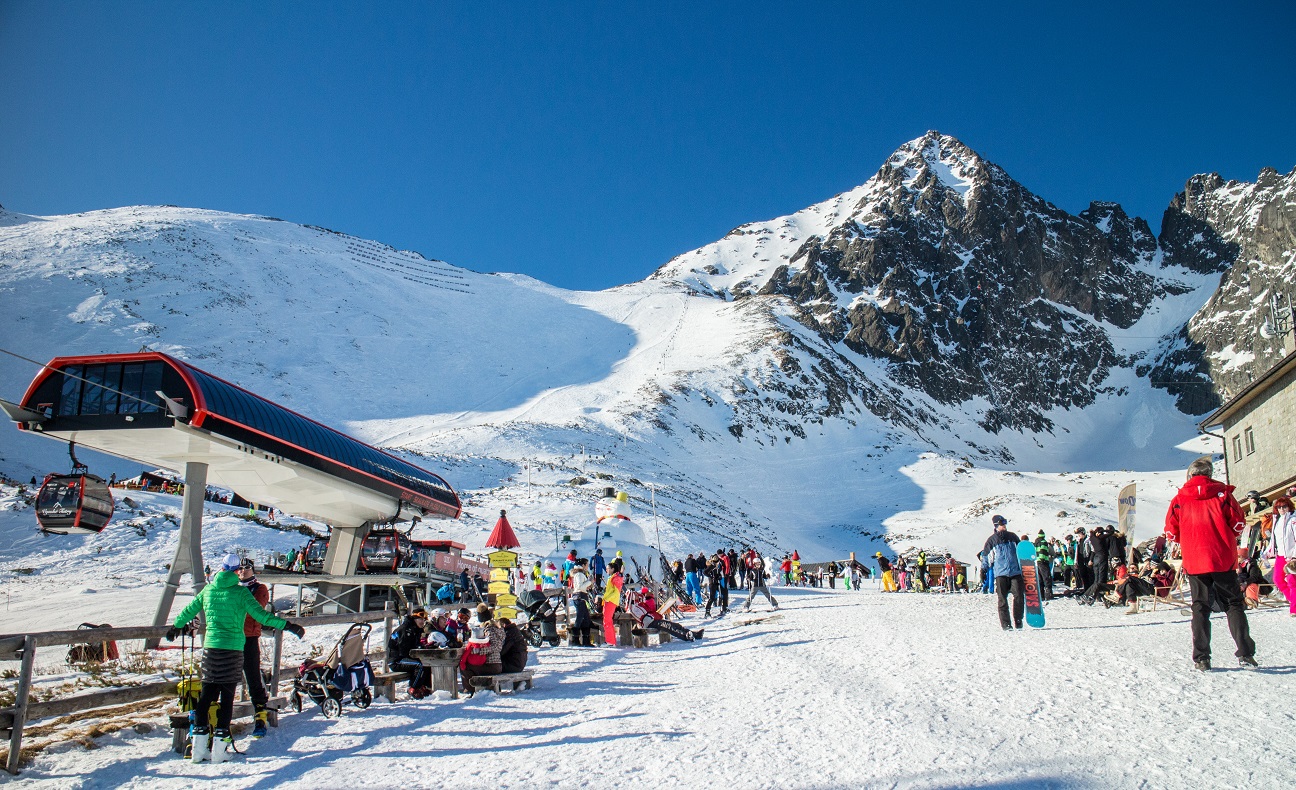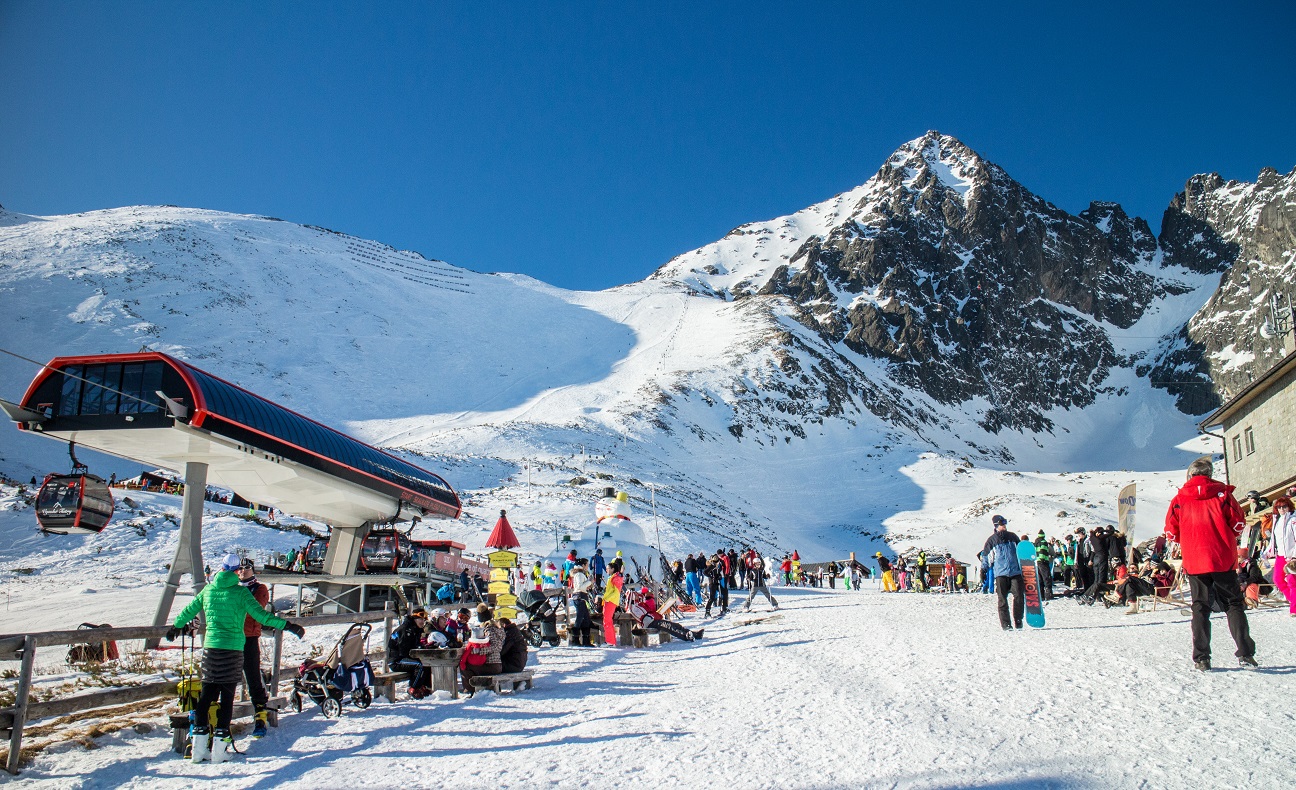 If you are a solo traveler, you are more then welcomed to join one of our weekend skiing getaways in the best ski resort of Slovakia. For more information CLICK HERE
If you want to organize skiing holidays for your family or friends, feel free to contact me at

[email protected]